June 27, 2018
Hi All!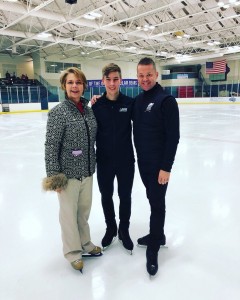 I wanted to write a journal to update you all on the big changes I have made this off-season. First off, I moved from Coral Springs, Florida to Colorado Springs, Colorado, where I'm training full-time with Christy Krall. Of course, my parents (Artem Torgashev and Ilona Melnichenko)  are both great coaches and we've built a great relationship together over my skating career, but it was time for a change in training and coaching to take my potential and turn it into a reality. The motivation in Colorado Springs is never ending and training along side my competitors allows for more intense training, in addition to being supportive of one another, both on and off the ice. My parents agreed to the change and supported my decision. So far it's been producing great results in training.
Another big change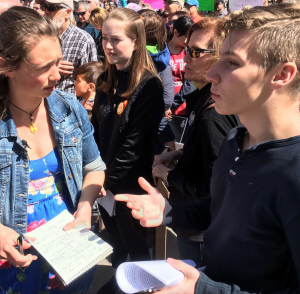 is that I took on the role of choreographer this season. I worked with Evgeni Platov and Scott Brown to choreograph my short program, which is "Open Arms" by Journey. I have a bit of story for my short program. Evgeni and I finished the choreography for the program the day of the Marjory Stoneman Douglas School shooting in Parkland, Florida. Since the school is right across the street from where I live in Florida and the fact that I am friends with many of the students at that school, I have decided to dedicate the program to the victims of the school shooting. A lot of my friends were in the school during the shooting. Luckily, they are all okay, but I wanted to do this program as tribute to the victims and to show that tragic events like these damage communities, but also cause them to come together and become stronger.
In terms of my free skate, I'm keeping my program from the 2017-2018 season, which is "Tango de Roxanne" from Moulin Rouge film soundtrack, which was choreographed by Scott Brown.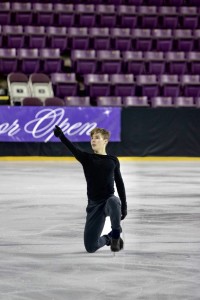 I recently competed at the Broadmoor Open and took part in the Peggy Fleming Trophy, the inaugural artistic competition. [Editor's Note: Andrew finished third overall in his season debut with a total score of 194.94.  He placed fourth in the Peggy Fleming Trophy.] Next up, I'll compete in the Philadelphia Summer Championships, July 31-August 6.
Looking forward to the new season!
–Andrew
Photos: Andrew with coach Christy Krall and choreographer Scott Brown
Andrew at a March for Our Lives event in Colorado Springs
Andrew competing at the Broadmoor Open
(All photos courtesy Andrew Torgashev)